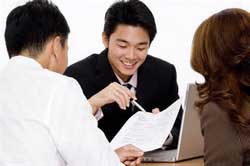 James Russell Lowell's poetic versed sentence should be the mission statement of résumé building services everywhere: "In creating, the only hard thing is to begin; a grass-blade's no easier to make than an oak." I personally believe we are all lighted inside with a unique set of gifts. The single grass-blade is essential to grow with other grass-blades to perfect a manicured lawn and a few oak nuts or acorns will take root and seed future oak trees. Our services strive to help the single grass-blade successfully find its perfect fitted, gleaming green place in the employment industry. Similarly, we help the single oak nut ground itself and slowly grow into a mighty oak tree. At Ansel Résumé Resolution Services, I strive to help clients identify their gifts and work to emulate these on résumé and cover letters. Job hiring is all about first impressions. Your résumé has to capture your reader's attention within 6 seconds. 75% of résumé and cover letter reviews are evaluated by the presentation. That leaves only 25% focus on the actual skills and abilities detailed.
Ansel Résumé Resolution Services (ARRS) recently founded its business roots. My name is Jennifer-Lynn Keniston and I am the owner and the professional consultant clients will be working with one on one via phone and email communication.
New creation résumés, require a questionnaire to be filled out and returned after purchasing a service. This questionnaire will assist with capturing a client's personal uniqueness and career background. For all clients, Ansel Resume Resolution Services will reach out to schedule an initial phone consultation after reviewing an emailed résumé and/or questionnaire.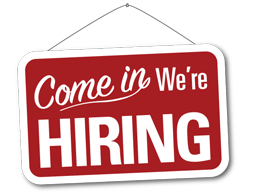 Customer satisfaction is essential. I will work on any reasonable requested revisions to reach a final version. The finalized package returned by ARRS will be provided electronically in one of the following requested file formats: word, pdf, or ASCII. All Customer information is kept confidential and secure. We do not distribute to third parties. Employers will not be aware or informed you utilized a résumé service to assist in your job search.
I have a unique background creating successful résumé packages. Throughout the years, I have assisted numerous individuals with similar services and enjoyed the process, so I am finally pursuing this passion as a new business adventure.
I am a member of the PARWCC (Professional Association of Résumé Writers & Career Coaches), a member of The NRWA (The National Resume Writers' Association), and I am CPRW certified (Certified Professional Résumé Writer). I hold a Master of Arts degree in English. I am a member of PMI (Project Management Institute) and I am PMP certified (Project Management Professional). I also have an Advanced Project Management Certificate. For ITIL (Information Technology Infrastructure Library), I completed the foundations V3, ITIL OSA. ITIL RCV, ITIL PPO, and ITIL SOA certifications. Finally, I was recognized in Cambridge Who's Who of Professionals, 2007/2008 edition.
I hope you will put your trust in Ansel Résumé Resolution Services. I look forward to working with you.
Sincerely,
Jennifer

Jennifer-Lynn is also a published author. Her debut novel Afta-U is available now.